February 28, 2019
Posted by:

admin

Category:

Blog posts
1. The CMA Is the Gold Standard in Management Accounting
The CMA is an advanced professional certification specifically designed to measure the critical accounting and financial management skills. This is especially relevant for success in a business environment.
2. It's Arguably the Most Global Management Accounting Certification
he CIMA is the largest in this niche, but the vast majority of members are located in the UK and to a lesser extent Europe and Commonwealth countries.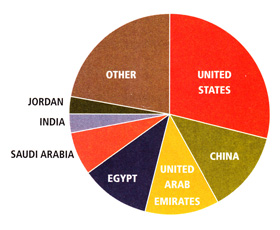 The number of US CMAs is smaller, but the certification is now the most popular management accounting certification not only in the US but also in the fastest developing regions, namely China and the Middle East.
3. CMAs Get Paid More
Let's face it — we want to learn, but ultimately, we need the certification to get better-paying jobs. According to a comprehensive study by the IMA, CMA certification holders earn 67% more than their non-certified counterparts.
4. CMA Skills Are More Practical
Various industry journals have indicated that 80% of accountants end up in non-public accounting. The management accounting knowledge and skills are in fact more useful for these professionals. Additionally, many dual CPA and CMA holders find the materials covered by the CMA more interesting and practical in their daily work.
5. The IMA Makes It Easy for us
Don't get me wrong; earning the CMA is not easier because of a low barrier of entry. Candidates are still required to have a bachelors degree, pass a rigorous exam, and secure 2 continuous years of management accounting experience to get certified.
However, the IMA makes the process of becoming a CMA as smooth as possible. Candidates can focus on passing the exam and fulfilling the experience instead of getting stuck with the bureaucracy and conflicting rules from different state boards like those involved in the CPA certification process.